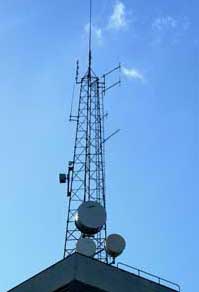 TELECOMS: I've covered telecommunications from just about every conceivable angle – as a journalist, PR professional and marketing support specialist.
It's been challenging to say the least! The industry has experienced its fair share of hard times, and been through an enormous transformation over even the last few years. Now telecoms is converging with numerous other sectors, including the media and entertainment industries. After a terrible start to the millennium, thanks to growing demand for wireless data and broadband, things are now looking up for the telecommunications industry.
---
EXPERTISE – demystifying the technology and highlighting its potential for consumers; helping vendors improve the way they communicate with their customers: As a journalist I've interviewed the heads of many of the market's leading players and written about everything, from mobile phone safety and hotspots to branding strategy and emerging markets.
As a strategic communications specialist I've helped companies improve the value of their brand by creating specialised vehicles tailored for in-house marketing teams and collateral for sales professionals, such as engagement summaries and technology toolkits.
---
Publications and other outlets include:
Communications International: Regular contributor of news and features to this leading monthly magazine for the telecoms business during one of the most volatile times in the industry's history between 2000 and 2002. We broke news and and supplied expert analyses. Connected to the online Total Telecom service, the magazine covered both fixed and mobile communications services and, dare I say it, was thought of as The Economist of the communications industry. I now see this tag has been adopted by TT itself.


---

Caseworks: This marketing services agency boasted a blue chip ICT industry client base. As Principal Journalist, working mainly with BT and Cisco, I had total responsibility for research and writing projects, ranging from case studies and white papers to brochures and strategic marketing guides. These required in-depth research into business issues and new technology, with the perceptiveness to develop thought leadership positions for clients.
---
Telecoms mast photo: www.freefoto.com