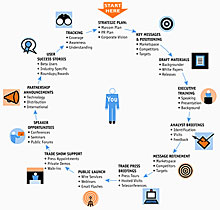 PUBLIC RELATIONS: When on-message and strategically placed, public relations lends authenticity to your message in ways other vehicles simply cannot. But I'm not going to insult you by trotting out the same 'key messages' you hear every day from other PR companies. You already know what you're about and want to achieve, or you wouldn't be in business. My role is about support, so that I can help you to:
Articulate what your strengths are to your staff and customers
Create campaigns that will increase awareness and boost sales
Motivate staff and improve performance
---
EXPERTISE – Whether you're a global brand, or a start-up marching towards launch, I can work with you to deliver consistent messaging that accurately reflects the goals of your business: Today's companies are taking a more active role in society, influencing the way we all live and work. There is a profound need to communicate that leadership to employees, the media, key influencers and consumers.
---
My Strategic Communications expertise covers three main areas:
Corporate


Scala Focus Opinion pieces: Influence thinking by banging your own drum. Make a comment about something topical.
White papers: Provide an in-depth view of what your company, staff and products are all about. Explore business techniques, markets and technologies.
Internal communications: Newsletters, magazines, intranets. Communicating with staff is vital. You must make sure your frontline troops and their support personnel are fed and watered properly.
Media training: A must these days. Don't get trapped into painting a negative picture of your own company.
Conference moderating: This can involve researching a programme and finding the speakers. Or just managing the performance on the day.
Product


Shell Cisco Press kit/media releases: Arguably the most important communications package you are ever likely to produce. You've got to get it right.
Customer case studies: Personal recommendations from companies that have committed themselves to you. Very powerful.
Sales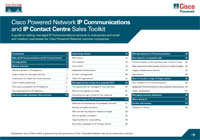 Cisco Engagement summaries: The steps sales teams followed to secure new business. Analyses of customer, offer and processes which led to a successful closure.
Product toolkits: Becoming popular. A thorough backgrounder to your strategies, products, customers and markets so that all teams are on message.
Brochures: They add credibility. Few companies today operate without them.
---
And covers the following markets:
Business Technology & Telecommunications
Science & the European Research Area
Health & Medicine
Sports – Formula One and Rowing